A lot of people post incomplete scammer accusations. This is the main reason why scammers have the chance to get away with their scams.
One main part of these incomplete accusations is the missing screenshot of a game name.
People often send the game name to the other user without saving their own PM. So they do not have the chance to get that PM back and moderators cannot check whether the game name in the screenshots is the one that both players agreed on.
How can I save my own PM's?
1) Compose a new PM to your trade partner (click on '
Send a Message
').
2) Enter your message (including the game name).
3) Mark the checkbox '
Save a Copy of this Message in my Sent folder
'.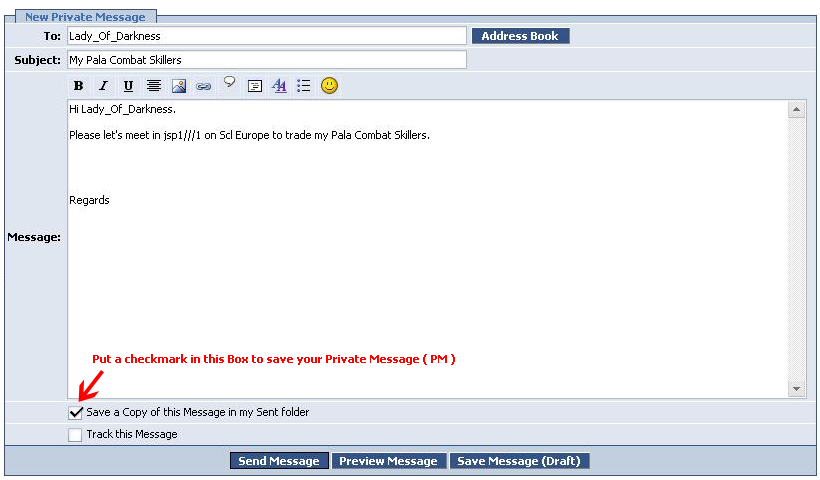 4) Click on '
Send Message
'.
5) Click on '
Sent Copies
'.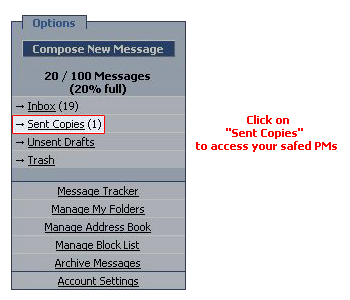 6) Open the saved PM and there you go.